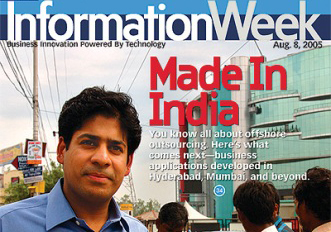 INFORMATION WEEK
Anuj Gupta, Founder of FinalQuadrant on the Cover page of Information Week InformationWeek is the leading news and information source for information technology professionals and business managers with technology management.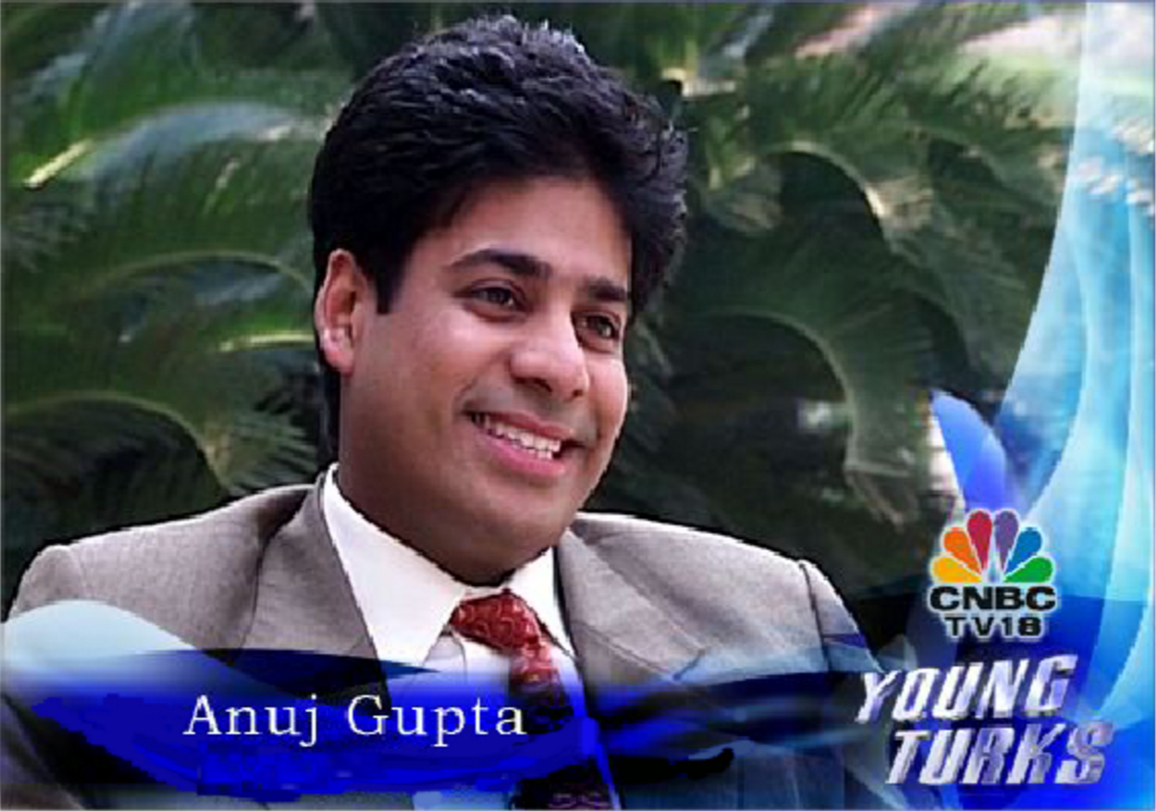 CNBC
Anuj Gupta featured in CNBC's coveted program called "Young Turks". This series focuses on today's young achievers who are poised to become tomorrow's leaders, by unraveling their past experiences, the challenges they faced and their vision for the future.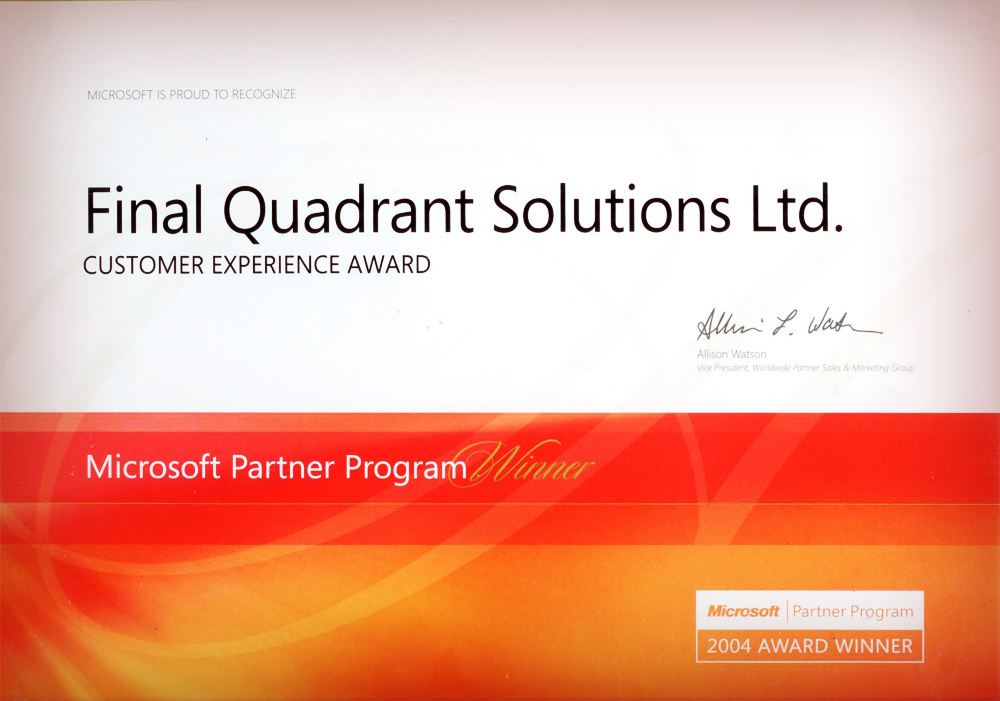 MICROSOFT BEST CUSTOMER EXPERIENCE AWARD
The Microsoft "best customer experience" award recognizes a technology partner that has provided an outstanding customer experience to elevate the reputation of Microsoft.
RED HERRING
An article in Red Herring according to which FinalQuadrant makes software to help travel agencies compete with Expedia & Orbitz. Red Herring is a global media company uniting the world's best high technology innovators, venture investors and business decision makers.
MICROSOFT SOLUTION BUILDER AWARD
We were awarded the prestigious Microsoft Solution Builder Award.
FQ is truly a world pioneer in the travel technology space.
You guys did a fantastic job bringing all our various product offerings together.
The speed of your turnaround dramatically helped us meet crucial seasonal cycles to meet our company's sales targets.